In case you haven't heard, AdoramaPix is now Printique! Different name, same great quality. If you're familiar with my earlier posts, you might have seen my reviews on AdoramaPix. I've had the pleasure of trying a variety of their photo products; from rectangular and hexagon shaped metal photos, photo books, and regular photo prints, but they offer so much more!
This time around, I received a photo on an 8"x10" canvas. I was a little nervous about that, because my last experience with a canvas print wasn't very good. But, the results of the Printique canvas was much better!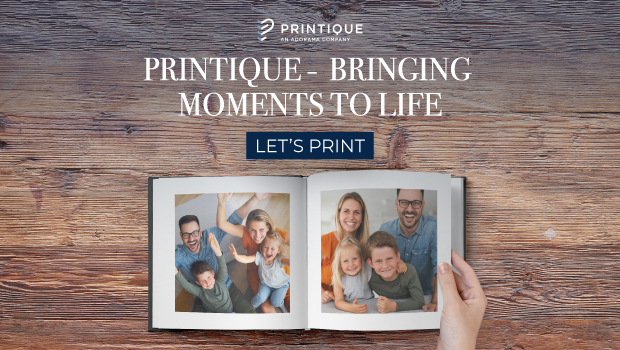 The canvas is packed securely in a box surrounded by foam parts, no moving around in the box for this item! The sides are almost 1 1/2" thick, and the canvas is a near perfect 8" x 10" (note, it's slightly larger if you're thinking of putting yours in a frame). The wood it's placed on is also thick and has some weight to it, so it doesn't feel or look cheap at all.
It's hand stretched with care, and cut and stapled neatly in the back. It comes with a hook that I was able to push through a teeny hole I created using a thumb tack. What's really cool and something I've never seen before, it's easy to hang with the honeycomb style hanger you place on the hook!
I am soooo happy with the outcome!
"When moments matter, print them. Printique is an online photo boutique that specializes in printing memories on photo books, prints and wall decor. Take the time to print your life for you and your little ones. Save 15% on your first order with code: WELCOME15."