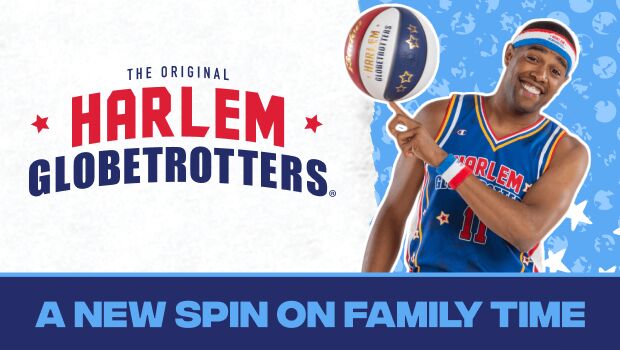 All-New Harlem Globetrotters Pushing The Limits World Tour
Recently, my family and I were hosted at Madison Square Garden for the all new Harlem Globetrotters Pushing the Limits World tour! All thoughts belong to me and my family and have note been influenced! We are and have been big fans of the Globetrotters for years! This was our third time seeing them and they did not disappoint.
About the Pushing the Limits World Tour:
This is more than a basketball game. It is more than a show. It is the one and only Harlem Globetrotters in an all-new, larger-than-life world tour. You'll be on your feet, out of your seat, laughing until it hurts and loving every moment. The 5th Quarter - The game isn't over after the final shot! Meet your favorite Globetrotter courtside after the game to get an autograph and photo.
This isn't just a basketball game or a show for your entertainment. It is so much more! The Globetrotters interact with their fans and keep the party going all through the event. Fans get to take court in funny races and compete for prizes in between breaks. Before the players even took the court the crowd was entertained by a dance group, karate students performed a demo, and we heard both seniors and school kids sing. That must have felt like such an honor.
This is a family show. I loved seeing other families such as ours laughing and having a good time together. It is a show for all ages. No matter where you are sitting you get to be part of the show. If it is doing the wave or clapping along, everyone has some part of making this show fun! I know I will never get tired of it. It was a pleasure to be able to bring my kids to see my childhood heroes on the court.

Now you can receive 25% any game using the discount code FUNFAM Checkout this listing for a show coming to your area! https://www.harlemglobetrotters.com/world-tour/schedule.
Don't miss out - get your tickets today and save SAVE 25% for ALL Harlem Globetrotters Games with promo code FUNFAM
Disclosure: As a US Family Guide blogger, I received free tickets to this event for my myself and my family. Once again, all thoughts are my own and have not been influenced.